A community called by God to work for the shalom of the city – its health, welfare and prosperity.
Partnering with congregations to empower children to rise to their God-given potential.
For more than 20 years, Children Rising has partnered with faith communities providing meaningful opportunities to work for the shalom of the city.
Our founding vision was based on Jeremiah 29:7 – "Seek the shalom of the city where I have sent you and pray to the Lord on its behalf, for in its shalom you will find your shalom." Shalom means more than just peace. It describes a whole and harmonious relationship with God and our neighbors as we act on our faith for the health, welfare, and prosperity of the community.
How your congregation can partner with Children Rising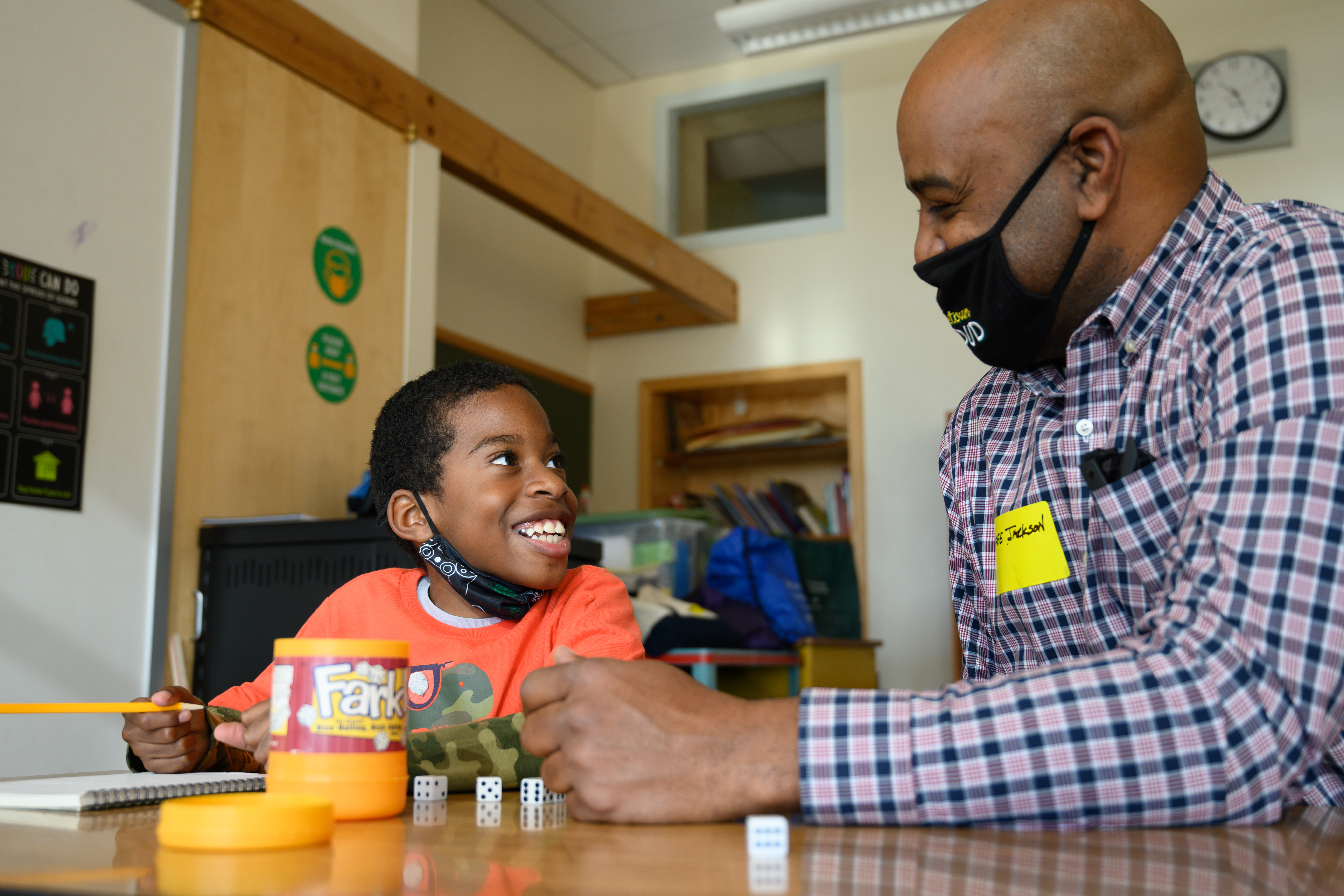 Children Rising partners with over 20 congregations and communities of faith to provide precious human and material resources to our schools in neighborhoods most impacted by poverty, violence, and educational inequity. Together we provide meaningful opportunities for members of your congregation to act on their faith and support children who need it most.
Cast a Vision
Children Rising provides your congregation with resources, prayer requests, and opportunities to cast a vision for what is possible in our community. We welcome all faith communities to partner with us in empowering children through the prayers and wisdom of your community.
Provide Tutors
Share volunteer opportunities with your congregation through your website, bulletin, and pulpit announcements. By partnering with Children Rising, your members will be equipped to step into the community with meaningful, actionable ways to nurture eager-to-learn children. We provide volunteers  with all of the training, materials, and on-site support so they will provide an impact from day one.
Provide Mission Support
Your support of Children Rising through donations from your mission giving is critical. Time, talent, and treasure from your congregation are what enable children to receive the caring, one-on-one support they need to succeed in school … and in life.

Ready to learn more?
Fill out this form and let's connect!