Perspectives – A Community Comes Together – For the Children
By Jim Wambach | October 13, 2020
"The greatness of a community is most accurately measured by the compassionate actions of its members." — Coretta Scott King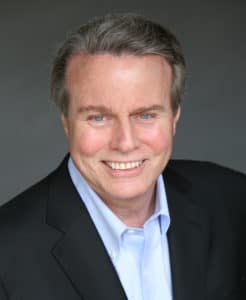 When the schools in Oakland abruptly closed in March, children were confused and isolated. Many parents, out of a job, had serious concerns about supporting their families. Our educators, with a tremendous love for the children, scrambled to provide distance learning overnight. All of us who work with the children all year greatly missed seeing them and had an overwhelming sense of helplessness.
As the enormity of the COVID-19 challenge became more apparent, there were more questions than answers. How were the schools going to continue to support the critically important meal programs? How will our educators, tasked with understanding the moving target of COVID-19, plan for the fall? How will the thousands of children without a computer or internet connectivity participate in distance learning? How will programs like Children Rising's in-school tutoring programs reach the thousands of children that were falling further and further behind? Nelson Mandela once said, "It always seems impossible until it's done".
"The Oakland community compassionately came together for the children and is working hard for their recovery from this pandemic."
The amazing Oakland community proved Mandela was correct by coming together for the children – fueled by volunteers. Individuals and companies provided funding to close the digital divide, ensuring every OUSD student had their own computer and an internet connection. The schools, with the help of many new volunteers, distributed all of the meals the children would normally have received in school – all the way through the summer! The Alameda County Community Food Bank, supported by hundreds of volunteers, provided food to thousands of families and people who were out of work due to COVID-19. Nonprofits, including Children Rising, created ways to immediately help families financially, while fully adapting their programs to support the children in the new academic year. Faith communities and volunteers who were supporting in-school programs before the pandemic offered to learn new ways to help the children.
As Henry Ford said: "Coming together is a beginning, staying together is progress, and working together is success". The Oakland community compassionately came together for the children and is working hard for their recovery from this pandemic. All of us at Children Rising are inspired to be a part of this wonderful community, and it is a privilege to do our part as we all rise to the challenge.
YES, I CAN help a promising child develop academic and life skills at a critical time in their life!
 I want help fund Children Rising tutoring and mentoring programs!