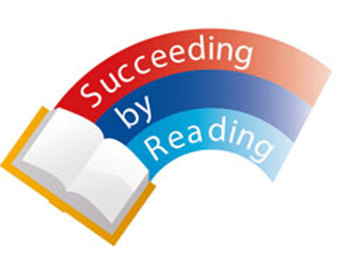 The secret to closing the academic achievement gap? Helping a student learn to read… so they may read to learn.
60% of Oakland third-graders read below grade level. A student who cannot "read to learn" will probably not graduate from high school.
Children Rising developed the Succeeding by Reading program to address the literary crisis in our public schools most affected by poverty, violence and educational inequity, and close the academic achievement gap one student at a time. Research demonstrates that children become readers when they have been supported in their own efforts to learn to read, saturated with age-appropriate books, and encouraged by positive role models.
I can help a student reach their potential
3 ways you can help a student reach grade-level reading… we'll help you do it.
1.  Reading Clinics offer one-on-one weekly tutoring to second and third-graders who have fallen behind in their reading skills. Students are referred to us by school staff and we assess them to determine their reading skill level. In consultation with the teacher, we develop a customized program that includes practice with phonics, sight words and leveled reading fluency. In reading clinics that occur during school hours, tutors use a variety of teaching tools and games to accommodate different learning styles and reinforce skills. At the end of the school year, we re-assess the students to determine their progress.
Volunteer tutors receive initial training as well as periodic refresher training opportunities during the year. In addition, experienced tutor coordinators at each clinic provide ongoing in-service support for tutors working with individual students.
2. Library Support focuses on supporting school libraries so that students have the resources they need to become avid readers and enthusiastic learners. Because many school libraries are understaffed and underfunded, many have outdated or insufficient books and are open very few hours during the week. Our library volunteers have helped re-open libraries, organize collections, read books aloud to classes, and staff libraries so students can check out books. There are many ways our volunteers can help fill the gap so that school libraries are utilized and students can get excited about reading.
3. POWER packs are take-home kits designed to strengthen the partnership between school and home, while developing a broader and deeper support network for emerging readers. Coined by program director Rebecca Buckley, POWER stands for Practice Opportunities With Emerging Readers. At the start of the COVID-19 pandemic, Rebecca recognized that learning loss due to school closure was imminent. To help bridge the gap, she developed POWER packs with parents in mind, giving them a skills-based learning sequence guide along with books and literacy tools that we use in our clinics. POWER packs also allow students to practice what they learn in our tutoring clinics at home. Studies on literacy show that a rich home literacy environment leads to oral language development, vocabulary acquisition, early reading skills, and reading comprehension.