Dozens of tutors needed to help OUSD kids overcome COVID learning loss
Oakland educational nonprofit provides opportunities for the community support neighborhood schools and enable children to rise above learning challenges.
Faith-inspired Nonprofit Offers Meaningful Opportunity to Uplift Children in the Community
Jim Wambach appeared on KEAR 610 AM Family Radio's Community Bridge Program and expressed the need to give back and make a positive difference in the life of a child.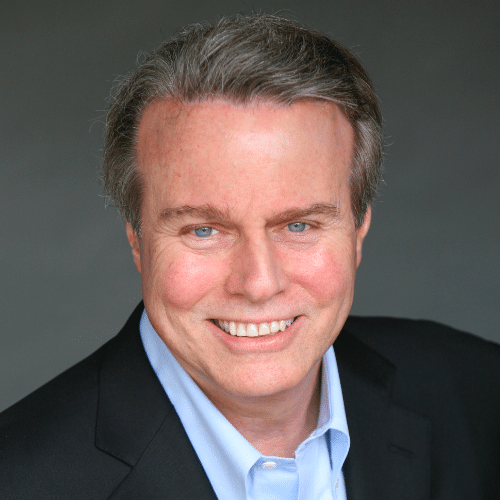 Literacy tutoring programs show promise in Oakland
Most Oakland Unified School District third graders are not reading at grade level. Many schools are turning to "high-dosage" tutoring from community-based organizations to help.
Bay Area students follow state, national trends of severe pandemic learning loss
Fifth graders reading at first grade levels? New statewide and national data shows that when it comes to our COVID report card, many are receiving a failing grade.
COVID pandemic, lockdowns set student learning back decades, new data shows
KGO ABC7 News' Tim Johns reported on new data showing two decades of learning improvements have been wiped away in the span of just two years. Often called "the nation's report card," the National Center for Education Statistics released data from an assessment given to nearly 15,000 kids. The new numbers revealed that since the start of the pandemic, the country has received a failing grade.
New school year brings new challenges as many lag behind from COVID
KPIX CBS 5 News' Max Darrow profiled Children Rising volunteer tutoring programs Succeeding by Reading and Path2Math. Children Rising provides opportunities for the community to tutor children and enable them to overcome COVID-related loss of learning time.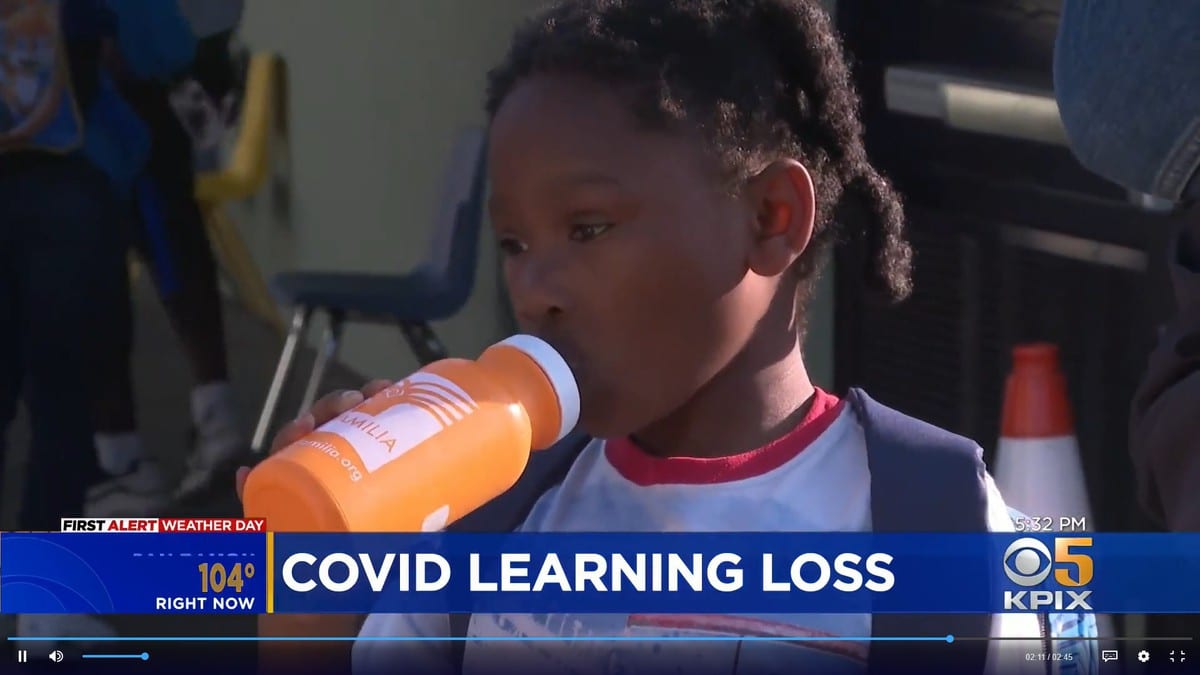 Oakland Non-Profit Seeks Volunteer Tutors to Combat Pandemic Learning Loss
KTVU Fox 2 News' Alex Savidge and Greg Lee interviewed Children Rising Executive Director Jim Wambach about ways the community can enable children to overcome COVID-related loss of learning time. Watch courtesy of KTVU Fox 2 news, August 15, 2022
'We had no one to run it': At one Oakland school, a 5-year quest to reopen the library
Educators say libraries should be a basic part of every child's school experience. But Oakland Unified has struggled to maintain them for decades. Read about the role Children Risign played in the re-opening of Carl B. Munck Elementary School library, and the future for school libraries in Oakland.
Where Bay Area K-12 Students Can Get Free Tutoring This School Year
NBC Bay Area provides parents with a list of back-to-school resources, many of them free. Children Rising is included. If you want Children Rising tutoring services in your school, we want to be there. Please contact us at info@children-rising.org, and reach out to your school administrator. Let them know about our amazing, free reading and math tutoring programs for Oakland schools.
Volunteer Network Has East Bay Kids 'Succeeding By Reading'
Jefferson Award Winner Founded Children Rising
When an East Bay pastor decided to give up preaching, it wasn't because he was ready to retire. Instead, this week's Jefferson Award winner is helping second graders improve their reading.
Randy Roth couldn't believe that 60% of Oakland third graders were behind in their reading skills. So 15 years ago, he gave up his work as a full-time pastor to establish "Children Rising ." He says it's not a church, it's a "community benefit" non-profit.
"We do not provide religious services," he explained. "But we provide services."
Those services now reach into 36 East Bay schools, mostly in Oakland. Programs include workplace internships and college scholarships. But a key program is one called Succeeding by Reading. Three hundred tutors spend an hour a week working one-on-one with second graders, focusing on reading and comprehension.
"It's one thing to read words on a page. It's another thing to carve a pumpkin so you know what pulp really means," Roth pointed out.
Alameda: Benefit Concert Set for Ruby Bridges Elementary Science Camp
"ALAMEDA — The inspirational voices of the Oakland Interfaith Gospel Choir will be heard Jan. 25 at Alameda's Kofman Auditorium in a benefit "Seedlings" concert for Ruby Bridges Elementary School's fifth-grade science camp in March….
"Now in its sixth year, the three-day, two-night science camp at Mission Springs Outdoor Education Center in the Santa Cruz Mountains gives Ruby Bridges' students — some for the first time — the chance to explore nature and the outdoors and discover science in a completely new way.
"Children Rising , a collaboration of congregations and organizations founded in 2001, sponsors the science camp as well as other practical help for East Bay children and families."
West Oakland Youth Help Bay Bridge Opening
"As the old Bay Bridge closed and construction teams worked over Labor Day weekend to prepare for the opening of the new span, a number of teenagers were among those who worked tirelessly to help get the job done.
"Young people had the opportunity to gain work experience in different capacities – engineering, directing traffic, and raising awareness about the bridge closure. They had been hired through multiple organizations including the Caroline Yee Future Scientists Fund through Children Rising , the Transportation Management Association of San Francisco (TMASL Connects), Job Corps, and Teen Challenge…."
Good Samaritans: Children Rising's volunteers and deeds help students in need 
FIVE YEARS AGO, Emerson Elementary School in Oakland had no library. Yes, it had a room that was designated as the library. But the books were hopelessly out of date, some going back to the 1950s. And they were packed away in boxes and crates amidst piles of old furniture, so the children couldn't access them even if they wanted to.
Then, one day, some Good Samaritans showed up…
Thanks to Barbara Rogers and KPIX staff for the excellent piece on Children Rising's school adoption program which was aired on the 5 PM Newscast on Channel 5 (CBS) on Friday, November 14. The broadcast included clips of the Skyline Gospel Choir, one-on-one tutoring at Burbank and interviews with volunteer Ruth Banks and Principal Alanna Lim.
"Wishes can come true, if you find the right "genie." Just ask Michael Scott, an East Oakland school principal.   He has a dream to energize the student body and beautify the campus at E. Morris Cox Elementary School. But without the money, he needed some magic to pull it off.
"What came instead was divine intervention, from Children Rising . The group hooked Scott up with Berkeley muralist Edythe Boone, who shared his mission and saw the benefits to the school and the neighborhood. The mural was unveiled on the playground this week and the sense of pride was heartwarming. You hear plenty of bad news about Oakland schools. But good news comes from small acts of kindness like these."
"With the presence (at Burbank Elementary) of Children Rising, a non-profit church-related volunteer organization, a remarkable difference in the school has been made in spirit, flesh and improvements."