Perspectives – Juneteenth 2021: A Time to Remember, A Time for More Progress
By Children Rising | June 17, 2021
Perspectives by Margena Wade-Green, Program Director Path2Math and CareerBridge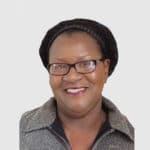 Throughout my life, my family celebrated Independence Day on June 19th — Juneteenth as it came to be known. For so many of my forefathers, it was June 19, 1865 when they were granted their freedom. It was the day that Union soldiers read the Emancipation Proclamation in Galveston, TX, announcing to the state that some 250,000 Black slaves were free by executive order, two and a half years after the fact.
Since then and still today, white privilege has been the passport to first-hand information and services. The two-and-a-half-year wait to emancipate Black slaves in Texas set a precedent that so many Black folks still experience. As a Black woman, these issues are sensitive to me, and unfortunately, most people don't appreciate the depth of that pain.
There's more awareness of Juneteenth these days than ever before. In my high school days, I could only find two lines and a blurry picture. I'll never forget it!
Today, I usually take off June 19th and do a random act of kindness somewhere, when it's possible. These traditions have become more and more important to me and my family as racial tensions have re-ignited in America.
I also pause and give thanks to all my ancestors who paved so many ways and sacrificed so much.
I see a lot more people opening up about Juneteenth, especially as it has become a national holiday. While it represents the day when the last Black slaves were freed, we have so far to go for us to truly realize social equality and equity. The pain and scars of being forgotten and used have been passed down for generations and are still there. Way too many children are still faced with the daunting challenge of overcoming substantial social and economic challenges due solely to the color of their skin.
As a nation, we have just chosen to celebrate Juneteenth as a day when all people in our country are free. Let us take time to remember the pain our ancestors felt fighting for freedom, while making contributions and sacrifices to this country. But let us also acknowledge the work that still needs to be done for all people in our country to be truly free and equal.
Happy Juneteenth.