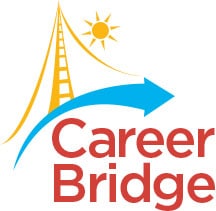 "You can help bridge the opportunity gap… You just have to make the connection"
We know that in schools just a few miles away, there is a world of difference in our youth's career prospects.
Many ambitious youth in our community struggle to find opportunities that will set them on the path to a fulfilling career. What they need is a foot in the door – an entry point to discover and achieve their God-given potential.
In order to break the cycle of poverty and close the career opportunity gap facing our urban youth, Children Rising launched CareerBridge. CareerBridge is a one-of-a-kind internship experience that empowers communities through individual mentorship and relevant on-the-job experience. Oakland high school students can explore career options and develop professional skills by working closely with caring professionals, all wrapped in our unique holistic approach that includes classroom preparation, one-on-one mentorship, meaningful paid employment, post-internship coaching, and connections to further opportunities.
3 Ways that CareerBridge gives students hope for a fulfilling career:
1.  Prepares students through workshops focusing on business, workplace etiquette, computer skills, and writing. Our goal is to set them up for success and continue to follow their progress forward.
2.  Partners with the business community to provide meaningful paid summer internships for students who want to explore exciting, challenging career paths.
3.  Connects students with a mentor who encourages them and coaches them through challenging obstacles and unfamiliar workplace environments.
I want to help a student bridge the opportunity gap