Today we say farewell to Health4Kids.
In 2006, Children Rising listened to the needs of our school partners. To address the multifaceted health issues affecting thousands of children and families in our community, we launched Health4Kids. A unique partnership with the Alameda County Community Food Bank, the program provided nourishing food for children and families at home over the weekends so that kids could come to school on Monday mornings ready to learn.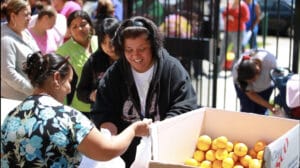 When Health4Kids first started, volunteers packed 300 bags of food weekly. The Food Bank distributed the food bags to families in Oakland Unified School District who suffer from food insecurity. Over time, the program grew, and by our final year, volunteers were packing over 1,500 bags of food each week.
Although the program was wildly successful, changes to how food will be distributed to families has eliminated the need for Children Rising to bag food. The good news is that the Alameda County Community Food Bank will continue to get food into families' pantries in our community schools.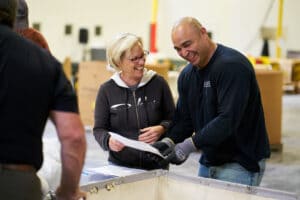 We wish to thank all of the volunteers who contributed to Health4Kids. We're especially grateful to our dedicated program director, Charlotte Martinez. Each and every one of you helped ensure that hunger did not get in the way of a child's ability to learn.
I want to empower a child to have a fair chance of succeeding in school and in life!