Perspectives – Building Bridges To a Better Future
By Jim Wambach | December 29, 2020
"I guarantee that the seed you plant in love, no matter how small, will grow into a mighty tree of refuge. We all want a future for ourselves and we must now care enough to create, nurture and secure a future for our children." — Afeni Shakur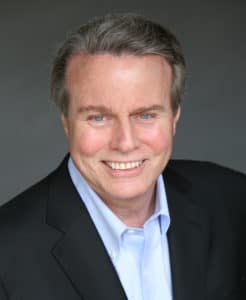 When the schools suddenly closed in March, 450 children were being tutored by our wonderful Path2Math and Succeeding by Reading volunteers. With the children suddenly at home, the kids in our program, and thousands of other kids, were either unconnected or poorly connected to the internet. They had little hope of seeing their tutors or productively participating in distance learning.
During the summer, the Oakland Unified School District created the #OaklandUndivided campaign with a mission of ensuring every Oakland public school student has a computer, internet connection, and technology support. #OaklandUndivided has made giant strides toward reducing the digital divide and connecting families this year.
Your gifts to Children Rising build bridges of hope!
Our Vision is that every struggling child is reached by a caring community at a critical time in their life to nurture hope, the courage to dream, and the opportunity to thrive.
This special initiative made it possible for Children Rising to utilize the improved digital connectivity and offer online, one-on-one tutoring in support of the distance learning being provided by OUSD.
Together, we can help thousands of children and youth build bridges to a better future.
We are so excited to once again be with the children! It is a privilege to team with the OUSD elementary school teachers and provide additional support for their extraordinary efforts. Teachers, parents, and children are doing their absolute best under very trying circumstances.
However, it is becoming more clear that thousands of children will lose at least a year of their education before the pandemic subsides. This loss will likely be more pronounced in elementary school-age children living in our lowest income neighborhoods. There is an urgent need to help these children catch up and recover. It will likely take years of combined efforts of our educators, parents, and volunteers to do so.
Together, we can help thousands of children and youth build bridges to a better future. We can let them and their families know they are not alone by providing encouragement and inspiring hope to rise above their many challenges.
Consider joining the Children Rising Legacy Circle, a group of passionate supporters who have created a legacy gift, such as including Children Rising in their will, or making us a beneficiary of their life insurance. For years to come, you will ensure that an elementary school child has a dedicated tutor and friend, or a high school youth has a caring mentor.
YES, I CAN empower a child to build bridges to a better future!
 I want to learn more about online reading or math clinics to see if tutoring is right for me!
I want to help fund Children Rising tutoring and mentoring programs to empower more children this year!