Perspectives – Online Tutoring Fosters Holistic Relationships With Children and Families
By Jim Wambach | January 26, 2021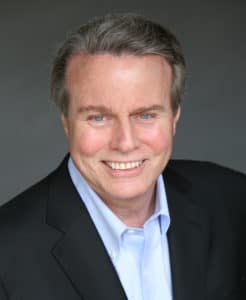 Unintended consequences can be a great thing. As Children Rising develops our one-on-one online tutoring resources to address the challenges of distance learning, we are discovering many outcomes that will better support the children and families, and foster holistic relationships.
Online tutoring tools are fun and engaging for the children, and they allow us to gather real-time data to track the progress of the child. However, the connections we have been able to make with the families of our kids is a significant, additional benefit derived from online tutoring. We are excited that the impact is significant now, and will carry over into the future even after schools open and in-person tutoring resumes. By establishing a one-on-one connection with the families, we are better able to partner with them and provide support for their children in a far more holistic way.

"Perhaps most importantly, the relationships we have forged have shown the families that they are not alone, and others in the community care enough to help their child."
We first noticed how eager parents were for their children to receive online tutoring when we launched Path2Math Anywhere. These parents could not afford a tutor for their children. Concerned their children were falling further and further behind, they took time out of their busy, often hectic schedules, to learn about our tools. They were so incredibly eager for additional resources and welcomed the opportunity to partner with us. This has opened up important relationships we were unable to forge through our traditional in-school model.
Deeper, richer relationships with children and their families
As the tutor-parent-student relationships blossomed, we began to ask ourselves, "What more can we do?" We noticed that while the parents were eager for academic support, many of them needed help accessing technology and getting their child online. Through our newfound relationships, we were able to listen to their needs, and provide them with guidance in accessing laptops, hot spots, headphones, and more from the Oakland Unified School District, as well as other outlets.
Once connected, many parents were concerned that their child was already far behind in their homework assignments. They asked if they could receive homework support in addition to tutoring. One boy was an astounding 17 assignments behind just two months into the school year! Unconstrained by class schedules, we began to include homework support as part of the tutoring to help students catch up and better understand their assignments. Now we are able to assist the children as they learn the foundational skills, and then guide them through their assignments when they need a little extra help.
Perhaps most importantly, the relationships we have forged have shown the families that they are not alone, and others in the community care enough to help their child. So many of them are feeling the stress of balancing an already difficult set of life challenges with the additional responsibilities imposed by the daily demands of distance learning. Our tutors and clinic coordinators provide an understanding ear and a knowledgeable resource that can help guide them.
All of this underscores what we have known all along, that it's all about relationships. Thanks to an unintended consequence of distance learning, we are now developing deeper, richer relationships with children and their families. Relationships that we believe will accelerate a child's ability to learn and catch-up to grade-level skills in reading and math in the months and years ahead.
PS: Please consider joining the Children Rising Legacy Circle, a group of passionate supporters who have created a legacy gift. Legacy gifts may be including Children Rising in their will, or making us a beneficiary of their life insurance. For years to come, you will ensure that an elementary school child has a dedicated tutor and friend, or a high school youth has a caring mentor.
YES, I CAN empower a child to build bridges to a better future!
 I want to learn more about online reading or math clinics to see if tutoring is right for me!
I want to help fund Children Rising tutoring and mentoring programs to empower more children this year!