President Biden Calls On You: "We Need Tutors"
By Jim Wambach | July 19, 2022
Children Rising Math and Reading Tutors Support Initiative To Place 250,000 Tutors
The Biden-Harris Administration recently announced a series of initiatives to help students make up for lost learning time and succeed in school and in life. The White House calls on schools to use the $122 billion in American Rescue Plan (ARP) funds to provide high-quality tutoring, summer learning and enrichment, and afterschool programs.
"Building on President Biden's call to action in the State of the Union, the Biden-Harris Administration is also joining with leading organizations to launch the National Partnership for Student Success (NPSS) to provide students with an additional 250,000 tutors and mentors over the next three years," the announcement states.
Will you complete HER Circle of Care?

Your gift to the 2023 Fall Matching Campaign will help close the circle of care for an eager young child. Give today, and your donation will be DOUBLED.
Students throughout the country are suffering from unprecedented levels of unfinished learning due to the COVID-19 pandemic. Nationwide, children are two to four months behind in reading and math. Closer to home, 75-80% of the second-graders in Oakland Unified School District schools we serve are two or more grade levels behind in reading or math.
"We know what works: fully staffed schools, and personalized support for students through high-quality tutoring, summer learning and enrichment, and afterschool programs that help students not only make academic gains, but also stay connected to school and one another. The steps announced today will further help ensure America's children have what they need to thrive."

–

The White House
A nationwide call for tutors this year
This is not a standard request for volunteers. As a nation, the call has gone out: We need more high-quality tutors to provide more instances of tutoring this year. These are two hallmarks of high-dosage tutoring, one of the leading solutions to overcoming significant unfinished learning.
Here in Oakland:
Volunteer tutoring programs like Succeeding by Reading and Path2Math provide opportunities for community members to step in, be part of this leading-edge solution, and support student recovery.
Each of you can help
It's an extraordinary time, and your help in spreading the word and generating community interest to get involved can make a huge difference this year for many children. Here's how you can help:
Become a tutor. If you have ever considered stepping forward to nurture and empower a struggling child in school, now is the time! Apply today!
Spread the word. If you know of anyone who may be interested in tutoring an amazing young learner, please share this with them.
Learn more about Children Rising tutoring opportunities. If you are on the fence, this may be your tipping point!
The programs are ready. Our comprehensive tutor training and on-site support ensure that tutors can succeed from day one.
Please let me know if you have any questions or need additional information. I am grateful for any assistance you can provide as we work to spread the word throughout the community.
For the Children,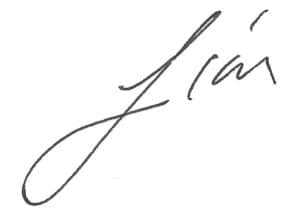 If you are intere

sted in volunteering, learn more about opportunities with Children Rising.
 I want to learn more about online reading or math clinics to see if tutoring is right for me!
I want to help fund Children Rising tutoring and mentoring programs to empower more children this year!