There are many ways to empower a promising child or an ambitious youth through your time, talent and financial resources. We know that there are many seasons in life. In each, we have different gifts to bring to our community. Please consider different ways you can help a promising child or youth rise to their God-given potential.
Checks
Please make checks payable to Children Rising, and mail to Children Rising, 2633 Telegraph Avenue #412, Oakland CA 94612
Monthly Giving
Please consider setting up recurring donations on a monthly or quarterly basis. It's easy to do and automates your monthly donation. Just as importantly, monthly donors make it easier for Children Rising to plan financially throughout the year. In order to set up a recurring donation, please go to https://children-rising.org/donate checkout and select "Ongoing" on the top of the form.

Stock Donation
If you're looking for a tax-smart way to leave your legacy, consider a gift of stock. When you give appreciated stock that you've owned for more than one year, you can avoid capital gains tax and receive a charitable income tax deduction when you itemize. There are two simple ways you can donate stock. You can donate stock directly to Children Rising or through a donor-advised fund (DAF). To make a gift of stock directly to Children Rising, click here. We partner with StockDonator.com to easily transfer stock from your account to ours. To make a gift of stock through your DAF, please contact your plan administrator, who will make the process fast and easy for you.

Legacy Giving
Legacy giving is your way to leave a planned future gift by designating part of your individual estate to Children Rising. You can leave a legacy with a planned gift through your will, trust, IRA, or life insurance. These planned gifts allow you to enjoy the benefits of smart financial planning while also creating a lasting impact on children and families in Oakland for years to come. Click here to learn more about legacy giving and the Children Rising Legacy Circle.

AmazonSmile
"You Shop. Amazon Gives." AmazonSmile is a simple way for you to support Children Rising every time you shop – and there is no cost to you. When you use AmazonSmile, .5% of your purchase price will go to Children Rising and, once you are set up, your Amazon purchase experience is exactly the same as before – only Amazon donates to Children Rising on your behalf!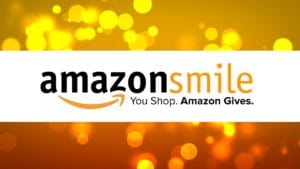 Here's how to set up this automatic donation:
1.Go to smile.amazon.com to set up an AmazonSmile account from your web browser on your computer or mobile device. If you have an existing Amazon.com account, you may use the same account for AmazonSmile. Go to your account settings and select "Your AmazonSmile".
2.Select "Faith Network of the East Bay " (our legal name) as the charitable organization you would like to receive donations each time you purchase.
3.That's it!  AmazonSmile will remember the organization you selected so that all future purchases will result in a donation to Children Rising .
Note:  Purchases through the regular Amazon site and their mobile app won't count. All purchases must be made through smile.amazon.com.
Employer Matching
Many corporations match employee donations to charitable organizations like Children Rising. To see if your employer will match your gift, type the company name in the Double the Donation search bar below for more information.
Matching Gift
and
Volunteer Grant
information provided by

Vehicle Donation
Children Rising is registered with and can accept vehicle donations through Vehicles for Charity. For more information, click HERE.
Sponsorship Opportunities
Sponsoring our annual gala is a great opportunity to invest in the next generation and make a difference in your community.
You will also benefit from:
• Brand exposure to the 1,300 supporters of Children Rising through our newsletter and event website.
• Links to your website from our sponsorship page
• Special mentions and recognition during our Live event
For more information, contact Chelsea Boniak, Director of Development.
All donations are tax deductible
Tax ID Number: 94-3403801