Perspectives – Back to School 2021 Was a Day to Rejoice
By Jim Wambach
August 24, 2021
"For I know the plans I have for you, declares the Lord, plans for welfare and not for evil, to give you a future and a hope." (Jeremiah 29:11)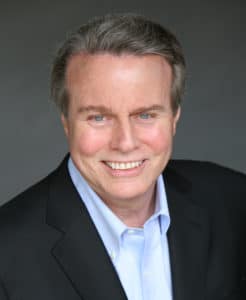 When Oakland Unified School District opened its doors two weeks ago, it felt like a day to rejoice. For some students — many of whom have not been back since the early days of the pandemic — the first day of school was eagerly anticipated. It was a long-overdue chance to see friends and return to a semblance of normalcy. For many others, there was a strong feeling of anxiety and concern. It's safe to say that most of the children, youth, and families felt a conflicting set of emotions.
We pray for God's peace and assurance as we enter an uncertain school year. In Jeremiah 29 — a passage of scripture that has been so inspirational to Children Rising — the prophet states, "For I know the plans I have for you, declares the Lord, plans for welfare and not for evil, to give you a future and a hope." (Jeremiah 29:11) What a blessed reminder to all of us!
Children Rising looks forward to the new school year with similar feelings of hope, promise, and uncertainty. A recent study by the Rand Corp. revealed that remote schooling was associated with fewer instructional opportunities, increased student absenteeism, and potentially poorer student outcomes. And a report by the Kaiser Foundation revealed that 40% of parents of school-age children said their child had fallen behind academically in the pandemic. In short, our children and youth are further behind than ever before.
"In the midst of crisis lies great opportunity."
Despite the challenges our schools face, there are silver linings. Although the pandemic was a forced interruption to our normal services, Children Rising used this opportunity to rethink and retool our programs. We plan to be back in the schools this year with our traditional in-school as well as our newly-developed online math and reading tutoring clinics for second and third-graders. We believe providing both in-school and online tutoring for two grade levels will have a deeper, more lasting impact on the children.
Throughout the pandemic, we have been blessed by the exceeding generosity of the Children Rising community. We wish to thank our many caring volunteer tutors, as well as so many others who stepped forward and inquired about tutoring. Because of them, and the financial support of individual donors and foundations, we have the opportunity to serve the many children who missed so much academically during the pandemic.
As the saying goes, "In the midst of crisis lies great opportunity." In the coming weeks, we will be busy training many new volunteers, sharpening the skills of our returning tutors, and preparing to provide educational enrichment to children who have suffered from learning loss. If you are interested in learning more about our volunteer reading and math tutoring programs or ready to resume tutoring, there has never been a better time.
YES, I CAN empower a child to build bridges to a better future!
 I want to learn more about online reading or math clinics to see if tutoring is right for me!
I want to help fund Children Rising tutoring and mentoring programs to empower more children this year!